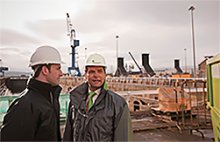 New Connections web portal
When you register to use our new connections web portal you can be sure you are with the only UK energy supplier to offer an end-to-end online solution for managing new connections - from site set up to legal completion.
New site notification
Notify us of your new site by completing our new site pro-forma either online via our builders web portal, by email or fax.
MPAN registration
Supply us with your MPAN and MPRN numbers (provided by your DNO/Connection company) 60 days prior to when you require your meters to be fitted so that we can process registrations.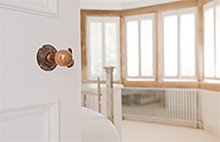 Meter installation
Once registration is complete and supply points have been made live, arrange for meters to be installed with our Scheduling Team or online, via our builders web portal.
Legal handover
Complete our Change of Responsibility form either online via our builders web portal, or by email or fax to let us know who has moved in.