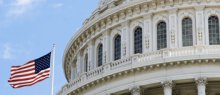 Take Action
Signing the Climate Declaration is an important step but there is more that you and your company can do to support clean energy policies that can reduce carbon emissions, transition to a clean energy economy and protect our future from climate change. Take action here...
Climate Declaration Campaigns
Every industry is affected by climate change. To highlight the business opportunities for different sectors, states and industries, we have launched multiple Climate Declaration campaigns, like our most recent Building and Real Estate Climate Declaration. Learn more about how this and other industries are taking action to reduce climate impacts and advocating for climate solutions. Learn more...
Corporate Climate Action
Climate Declaration companies are not just adding their logos, they are taking action and seizing the opportunity in tackling climate change. From purchasing renewable energy to supporting national carbon reductions, companies are walking the walk when it comes to advocating for innovative climate and energy policies in the U.S. Learn more...