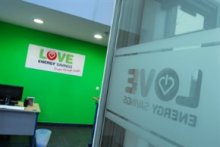 Everyone can cut their business energy costs
It doesn't matter how big your company is and how much money it makes each year, there are always ways to make savings in order to improve your bottom line, and where better to start than your energy bills? Whether you run a burgeoning start-up enterprise with fewer than ten staff or you're the CEO at a multinational corporation, there's really no need to pay over the odds for your commercial energy.
Love Energy Savings has quickly established itself as one of the best, most reliable business electricity and gas comparison platforms around. Our technology makes finding the cheapest prices a quick and easy task, and we have helped over 52, 000 UK companies save an average of 40.1% on their bills, equating to over £68 million to date, and counting!
The fact remains that only 60% of the nation's businesses have ever changed their energy provider and it's far too easy for firms to sleepwalk into an awful rollover tariff. If you've failed to stay on top of things, it's highly unlikely that you're currently receiving the most favourable energy prices.
In short, don't be afraid to switch business energy deals. You've got absolutely nothing to lose.
What sets Love Energy Savings apart?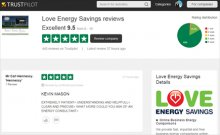 Finding the best business energy tariffs is only one part of our job - albeit an extremely important part. We make a point of maintaining a strong relationship with our customers long after they've made use of our price comparison tools.
Our mantra is to "Create a Big Difference By Making Life Easier", and we go the extra mile to ensure we're there for our customers when they need us. After you've compared the best business energy quotes, we'll make sure that every aspect of the switchover is taken care of for you. Additionally, you'll have access to your own personal account manager and you can also benefit from our extensive onsite resources section.
Here you'll find our Energy Suppliers Table, Customer Case Studies and our News & Views section, which is regularly updated with useful energy price guides, as well as a host of blog posts that cover everything from renewable energy legislation reforms to the latest announcements from the UK's business energy suppliers.
Finding cheap business energy deals is easier than you think
It's a common misconception that switching commercial energy suppliers is a time-consuming and complex process. It really isn't. New rules were recently introduced that further reduced the amount of time it takes to switch business energy tariffs, so there's no excuse not to give it a try. You could end up making substantial savings.